Is it going to be Poly or JC?
Before anything else, I would like to congratulate all the O levels students for pulling through! The grim period might be finally over— but here comes the great dilemma; is it going to be Poly or JC?
For those who are still unable to answer definitely (or are still open to further considerations), here are some pros and cons for both routes; so you can better weigh your choices and choose the one that will suit you the most.
Why Poly?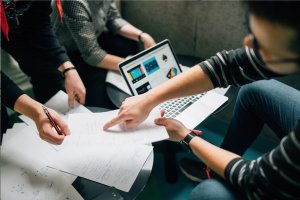 You get to choose what you want to specialise in, and even better: YOU GET TO WEAR WHAT YOU WANT!
Other than the freedom to choose your course of interest or to flaunt your inner Rihanna or Chris Hemsworth (in other words, good fashion sense), you also hold great freedom in planning and managing your own academic pace. Unlike in secondary school, your lecturers will most definitely not chase you to submit your overdue assignments or projects. They will not be too concerned whether you turned up for class or not too. This can be deemed both as a pro or a con; pro if you are a free soul who dreads control over your life, and if you can manage your time and priorities well. However, it will be a con if you are not the latter. Self-discipline is highly required.
If you have a brief idea of what you want to do in the future, poly might just be the place for you. You will be learning skills that are or might be directly applicable to your career choice in the near future. However if the above does not sound like you, you might be better off considering the next option……… JC.
Why JC?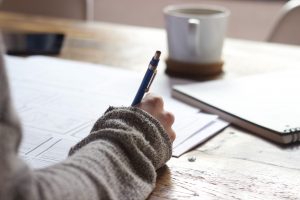 Yes, you still have to wear a uniform. But trust me, it can save you plenty of time (and energy!) trying to choose what to wear every. single. Day. Speaking of saving time, instead of spending 3 years in poly, you only need to go through 2!
JC can act as a good holding place if you haven't make up your mind about the future. If you are an academically-inclined person (meaning exams > projects), there's no doubt that JC is the place for you. Especially if you are aiming to get into a local university, you get about a solid 70% chance of securing a spot.
However, the general perception of the JC life being filled with long hours of mugging……..is sadly not a myth. Your time will most probably be spent on studying, studying and even more studying. Stress is inevitable but, it's not impossible to manage it well. Besides, a little stress is good for motivation anyways.
No choice is a wrong choice. It's all about the experience and how you perceive it. Cliche as it might sound, but if you just follow your guts, everything will turn out fine. May your choice be the best suitable choice for you. Now, go enjoy your well-deserved break!